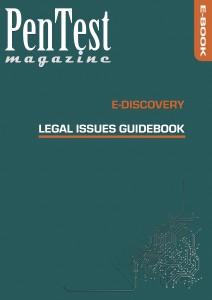 Lawyers are often labeled as "luddites" and their lack of understanding of technology is legendary.
In an era, where almost all business records are in the form of electronically stored information, it has become essential for lawyers to become more technologically savvy.
On the other hand, it is just as important for IT to understand legal and its requests.
Ediscovery is one area, where this has become an absolute necessity.
But how well do IT professionals understand the legal aspects of their work? Most probably, not very well.
Are you an IT professional?
Do you believe that all your company's data should be deleted as quick as possible? Do you believe that none of your company's data should ever be deleted?
Have you ever received an instruction from the legal department that sounded like: "Save all responsive documents" and scratched your head as to what documents legal was referring to?
Is your company moving its database to the cloud? Are you involved in acquiring new hardware or software for your company?
If you answered yes to any of the above questions, the newly published e-book "E-Discovery Legal Issues Guidebook" is for you. It was published on September 7, 2012, by PenTest Magazine, the "only magazine devoted exclusively to penetration testing".
This seventy page e-book is specifically aimed at IT professionals who deal with ediscovery. With its collection of eleven articles, written by thought leaders in the  field of ediscovery, it aims to inform IT professionals of the basic legal issues surrounding ediscovery.
In it, you will find analyses of the major ediscovery cases, from the seminal Zubulake case to the more recent Apple v. Samsung case. Basic legal ediscovery principles, such as the duty to preserve and spoliation are explained without the usual legal jargon. More advanced topics, such as ediscovery of data stored in the cloud and ediscovery of personal data in the EU are covered as well.
This publication recognizes the essential part IT professionals play in the process of ediscovery, and aims to foster co-operation between the legal and IT departments.
Disclosure: This blogger has contributed to the publication with a chapter on international ediscovery and EU data protection.