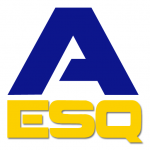 The Monique Altheim Esq App (Android) and the AltheimLaw(iOS) Apps
This app will keep the user informed in real time on the latest developments in privacy, global data protection, ediscovery, social media and information governance matters.
It features updates of The Law Office of Monique Altheim's SMS, such as the blog Ediscoverymap.com and Ediscoverymap YouTube channel (iYouTube), as well as RSS feeds of leading Ediscovery, Privacy and Tech online publications.
PRIVACY NOTICE:
The Law Office of Monique Altheim does not collect, sell, rent, trade or otherwise disclose personal information of users of this application.
However, the platform, used to create this app, APPMAKR.COM, has posted the following privacy policy provisions on its website concerning end users:
" From End-Users. If you are using an App created using the Service, the Company may collect the following:
a. Device-Specific Information. Device-specific information includes the following information about an End-User's device: a hashed version of the unique device ID assigned to your iOS device, a hashed version of the device identifier associated with your Android or Windows Phone device, platform type and version (e.g. iOS v4, Android, etc.), hardware and processor type, screen resolution and human-readable description. The Company may use a one-way algorithm to hash IDs—the hashed versions of device IDs that the Company stores may not be converted back to recognizable device ID.
b. App-Specific Information. App-specific information is information about each End-User and the App they are using. This information may include App name, user ID, data related to downloading the app, data related to authorization within the app, device-specific information as defined in the preceding section, total sessions and duration, and geo-location data. The Company may share App-specific information with the Developer who owns the App. *
c. Analytics Data. When you click on or look at certain items, we may store the data and use it for our internal analytics to improve our Service. This information includes but is not limited to the session ID, user ID or username, and session length. We may share all or some of this analytics data with Developers*. Additional data may be collected in the future with or without notice."
*APPMAKR.COM does not share any personal information with this developer.
DISCLAIMER:
The information contained in this app is provided only as general information for educational purposes. It does not constitute legal advice.
Download it in the App Store on iPhone, iPod or iPad.
iPhone Preview on iTunes
Android Android Market
UPDATE October 2011:
The "Monique Altheim Esq" App for iOS does not work on IOS5.
We are working diligently on updating the App, and are happy to announce that a new version will be available shortly.
 UPDATE 11/02/2011:
The new version, compatible with IOS5, is now available for installation in the App Store, under the name "AltheimLaw".
Promotional Video: Note: This video shows the first edition of the "Monique Altheim Esq" app for iPhone. This App has meanwhile been rebuilt for the iPhone/iPod and iPad IOS5 under the name "AltheimLaw".
Screenshots: 
Scan & Install:
Install for iPhone/iPad                                                                                                                  Install for Android