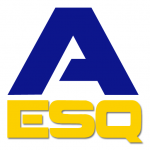 The "AltheimLaw" App(iOS) and the "Monique Altheim Esq" App (Android)

This app will keep the user informed in real time on the latest developments in privacy, global data protection, ediscovery, social media and information governance matters.
It features updates of The Law Office of Monique Altheim's SMS, such as the blog Ediscoverymap.com and Ediscoverymap YouTube channel (iYouTube), as well as RSS feeds of leading Ediscovery, Privacy and Tech online publications.
PRIVACY NOTICE:
The Law Office of Monique Altheim does not collect, sell, rent, trade or otherwise disclose personal information of users of this application.
Apple may collect location data from this app. You may disable this by going to "Settings" –> Scroll Down to "AltheimLaw" –> Set the "Location" setting to "Never".
DISCLAIMER:
The information contained in this app is provided only as general information for educational purposes. It does not constitute legal advice.
Note to iOS users:
The "Monique Altheim Esq" App for iOS is an earlier version and does not work on IOS5 and higher. Please download the "AltheimLaw" App instead.
Promotional Video: Note: This video shows the first edition of the "Monique Altheim Esq" app for iPhone. This App has meanwhile been rebuilt for the iPhone/iPod and iPad IOS5 under the name "AltheimLaw".
Scan & Install:
Install for iPhone/iPad                                                            Install for Android